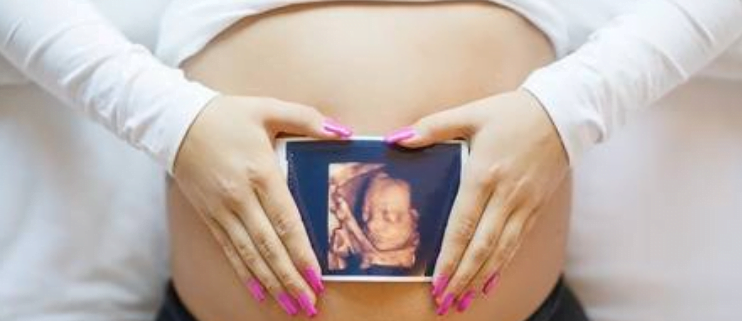 Evansville OB/Gyn is proud to introduce a service that creates memories of a lifetime: 3D/4D ultrasound. Our office offers non-diagnostic prenatal 3D/4D ultrasound for bonding and nurturing. Our ultrasound equipment features the latest available technology, operated by a trained ultrasound technician, providing the highest possible quality imagery. Of course, there are things you should know about this wonderful service before deciding if it is right for you:
What is an ultrasound?
Ultrasound technology is a pulse-echo system that works by sending non-invasive waves through the body to create echos off of surfaces within the body. Once the sound waves bounce off and return to the receiver, the machine is able to display an accurate image of the scan.
What is 3D/4D Imaging?
In the past, 2-dimensional imagery was the only available technology, giving a flat image of a surface, with no texture or depth, making the image difficult to decipher and limiting the information that it could portray. With 3D (3-dimensional) scanning and imaging now available, Evansville OB/Gyn can give you an opportunity to view substantially clearer imagery of your child. This requires scanning the ultrasound through many adjacent tissue cross-sections to build up a 3D volume of echo information. This 3D volume of echoes can then be processed and interrogated to present 2D or 3D images of the anatomy.
Do I need to consult with Dr. Hastetter before having my ultrasound?
Yes. You will have the opportunity to consult with Dr. Hastetter prior to having your diagnostic medical ultrasound in our office. A diagnostic medical ultrasound exam will determine the proper development of the fetus and check for any anomalies.